The current real estate market is strange right now, and if you've been thinking about increasing your investment portfolio or growing the number of properties you currently own, it's never been a better time to access the resources and expertise of a Los Angeles County property manager. An investment portfolio should never be stagnant - thinking about growth is good. Your property manager is in a good position to help you understand the rental market, the competition, and the opportunities that exist for investors like you. There are many ways to increase the value and the size of your real estate portfolio. When you map out your investment strategy and decide how much you'd like to grow, you can find the professionals who will support you and help you put together an actionable plan. Surround yourself with local and industry experts. Working with an LA County property management company like ours comes with a lot of benefits. You'll have access to knowledge, resources, and ideas. You'll also get an idea of how the market can support your goals and where your next acquisition can be found.
Working Together on Your Investment Goals
Your property manager is also an asset manager. Have detailed conversations about where you are right now and where you want to go. When your management team understands your investment goals, we can do a better job of helping you achieve those goals. We'll be able to identify opportunities that you can't access on your own.
Leverage Investing Education and Experience
Property managers will understand the nuance of the local market and even the local sub-markets. They'll stay up to date on all the laws, trends, and best practices. We invest a lot of resources in education because we want our property managers to be prepared for what's happening locally and statewide. This can help you grow your investment portfolio because it expands our network. We can lead you to the best real estate agents, brokers, and other investors. This is an important benefit to partnering with a management company. You want to rely on experience as well as connections. Property managers will understand how to identify a good investment property that meets your needs. We work with tenants every day and we know the best vendors and contractors in the area who can help you prepare your property for the rental market or provide an estimate on what it will cost to renovate an older home. Property managers understand how acquiring a single-family home in an HOA will be much different from investing in several units in an older buildings. An experienced property manager will know how to focus on cash flow if you're interested in apartments and how much you can expect your asset to appreciate when you're looking at single-family rental homes. You can explore short-term vacation rentals as well as long-term leases. A property management partner brings you options.
Identifying Opportunities and Challenges
Acquiring additional rental homes is one way to increase your real estate portfolio. But it's not the only way. A smart property manager can talk to you about leveraging the investments you already own. Perhaps you can grow your portfolio with a 1031 exchange or maybe there's a way to refinance what you own to access additional cash.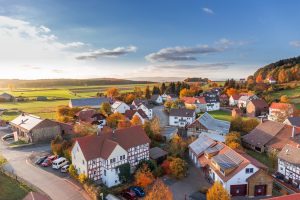 When you want to grow, you'll need a trusted partner in place to lease and manage those rental properties for you. We'd love to talk more about how we can be your property management partner in LA County. Contact us at Bell Properties.