At Bell Properties, we offer a number of guarantees to our rental property owners. That's because we believe that our team provides the best possible property management in LA County. We don't just promise things - we deliver. And if we don't, you get some money back. You have a lot of choices when you're looking for Los Angeles property management. As you choose the best partner for your investments, make sure you look for a property manager that's willing to stand behind their work. Hire a management company that offers guarantees like the ones we provide.
Guarantees Deliver Peace of Mind
Most investors and landlords hire a property manager to handle the rent collection, lease enforcement, rental property marketing, tenant screening, and showings. You know that a property manager is an expert who understands local rental values and state laws. You want someone who will protect the condition of your investment and the value of your portfolio. You need to trust that your LA County property manager is making decisions that are right for your property. You don't want to worry about the type of tenant living in your home or whether the pets are destroying your floors. You don't want to be stressed about lease violations and you don't want to waste time chasing down late rent. You're looking for a long list of services, but what you want more than anything is peace of mind. When a property management company guarantees its work and its services, you achieve that peace of mind. You know that you're getting exactly what you pay for and if you don't, the company will make things right.
Types of Property Management Guarantees
Every property management company does business a little differently. You might find someone who guarantees tenants. That means if your tenant leaves before the end of the lease term, you'll get a new tenant placed at no cost to you. There are also eviction guarantees. You expect your property manager to place a resident who is going to pay rent on time and take care of your property. If the rent stops coming in and the tenant has to be evicted, those legal costs and the amount of rent you lose will really add up. An eviction guarantee program can protect you against that risk. You also want a guarantee that the company will do what they say they're going to do for you. As the property owner, you should be able to leave a relationship without penalty. Look for a company that allows you to cancel a management contract without any fees or charges. Make sure they're working hard to keep you as a customer.
LA County Property Management Guarantees: What We Offer
At Bell Properties, we have some unique guarantees that all of our owners appreciate:
We guarantee that all phone messages, email messages, and texts are retuned within 24 hours during weekdays and normal business hours. If we miss that 24-hour commitment, we'll credit you 50 percent of one month's management fee.
No long contracts here. We don't charge huge fees if you want to cancel our management agreement. We guarantee it. All you have to do is give us a 30 day notice to cancel the contract.
When we place a tenant with a pet, we stand behind the decision with $1,000 additional coverage for owners, beyond the tenant's security deposit.
If we place a tenant and an eviction becomes necessary, we'll cover up to $1000 of the eviction costs.
Tenant Placement Guarantee
We guarantee any tenant we place for 12 months, otherwise we will place a new tenant for free. No additional leasing fees apply.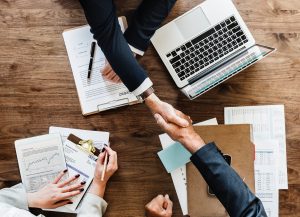 We hope you understand the importance of working with an LA County property management company that guarantees its services and value. If you'd like to hear more about this, please contact us at Bell Properties.