Retail spaces have had to re-imagine their purpose over the last decade, as online shopping has gained popularity and digital retailers have taken over as the go-to storefronts for shoppers and buyers.
There's still something special about a store, however, and the commercial real estate investors who focus on retail still have numerous opportunities for profit and growth. Working with retail tenants is what it comes down to, and you'll need to know how to market your commercial retail space in order to avoid vacancies.
As an investor, you know that renting out commercial space can often feel a lot more challenging than keeping multi-family units occupied.
The usual marketing channels are still required. You'll need to put a listing online, you'll have to network with other investors who have connections, and you'll want to get help from an experienced Los Angeles property management company that specializes in filling commercial spaces.
Let's take a look at how a revitalized retail space can help you market the property effectively. We're looking at strategies that are a bit outside of the box, but sure to be effective ways to avoid vacancy and maximize profits.
First, Understand Your Commercial Tenants
Los Angeles is a unique rental market anyway, and when we're talking about Los Angeles retailers, we're looking at a very specific tenant pool. They're going to have their own unique demands and needs. Whether your space is ideal for a small boutique, a large grocery store, or something else; you need to focus on your ideal tenant before you employ any marketing strategies.
There's been a pretty serious shift in commercial real estate since the worst of the pandemic. Even before that, there was a noticeable change in how commercial tenants shop for a property and what the requirements are for the spaces they decide to rent.
Here's what you need to know about marketing to your current commercial tenants in the retail space:
Be Aware of What You're Offering and Build a Value Proposition Around It
Basic listings are not going to get the attention of your retail clients, now. It's about more than square footage. Your listings now must sell your property in a different way. Focus on education. Show your potential tenants what kind of amenities and advantages they'll find in your space that they won't find elsewhere. Talk about the convenience of your space. Help them think about their own customers. Highlight your best features not only as something that your tenants will benefit from, but also the customers of those tenants.
Knowing what sets you and your properties apart from the competition is an important part of establishing your marketing message and identifying the strategies you'll use to reach the appropriate tenants. What can you offer that other commercial landlords cannot? Maybe your space serves a niche retail market or maybe you can offer tenant services that other owners don't. Get to know your competition. You'll want to use your marketing messages to highlight your own strengths and how you stand out.
Introduce Yourself to Tenants by Establishing a Strong Brand Identity
Marketing is about more than flashy ads and irresistible listings. Effective marketing campaigns establish a brand, and while you might not think of yourself as having a brand, Bell Properties California can tell you that it will help you rent out your retail space.
So, how do you want potential tenants to see you? As a landlord who is friendly and relaxed? Someone more efficient and crisp? Decide what you want your identity to be as a commercial real estate owner. Make sure your marketing capitalizes on that identity and brand. When you have a larger and more diverse portfolio of retail spaces, you may need to tweak how you promote and market yourself and your property for each space. The idea is to reach your perfect tenant.
Establishing Your Marketing Strategy
What do you need to do to put together an effective marketing strategy for your retail space? Like most things, it starts with budget.
Bell Properties recommends that you create a marketing budget but that you also remain flexible. Marketing budgets aren't always easy to establish because who knows how much of a return you'll see on your investment, especially with the market shifting so quickly.
There's nothing wrong with a wait-and-see approach. You want to get your retail space rented out quickly, but you also need to understand that marketing is a long game. You're not just looking for a tenant; you're looking for a well-qualified tenant with a successful retail business who can be counted on to stay in place for many years.
You'll need to know which marketing channels are going to be most effective for your retail space. Knowing your value proposition, audience, and brand identity is foundational to this step, because those things will direct you towards specific platforms and processes when it comes to marketing. A retail space that's ideal for trendy clothing, for example, is likely to be found on social sites like Instagram. Make sure you're there, advertising your vacant property.
Know where your ideal tenants spend their time, and allocate your marketing time and money to those channels.
Ideas for Commercial Marketing Strategies to Fill Retail Spaces
You'll always want to start with a good space and a price that matches the market. Once you're confident that your retail space is one that good tenants will want to rent, it's time to market that property in as many ways as you can. Here are some of our suggestions on where to focus your retail real estate marketing efforts:
Invest in professional photography. Retail tenants will want to see photos, and they'll want to imagine their products inside that space. Make sure the photos are high-quality and not just basic shots of a room. In commercial real estate marketing, you need professional photos. You're probably great with an iPhone camera, and we know they take fantastic photos. You're looking for something a bit more, however, so hire that photographer or invest in a great camera.

Create a marketing video. Hire a professional videographer to capture high-quality footage of your commercial retail space for lease. Los Angeles is full of talented video makers, and you can showcase your space and what it offers. Be creative. Show an individual entering the space and moving through it the way they would a store. Point out the different features to the space and what it could be used for. Show where the cash register might go, for example. If your ideal tenant is a clothing retailer, show where the fitting rooms might be found. Put together a video script for the person showing the property. You'll want to make an emotional connection with prospective tenants through this video. Make them want to run their business from this space.

Floor plan details. Floor plans are huge, even if you have great photos and a video. Make sure that there's a detailed and accurate floor plan that prospective tenants can easily download or print. You can make a PDF with measurements. There's also software that can create an interactive floor plan, which might really make a difference to prospective tenants who wonder about how they'll be able to maximize the layout of the space.

Social media presence. Connect through social media as much as possible. Using all of the popular online rental sites will get you a good group of prospective tenants paying attention to your ad, but there's more potential on social media, where other people can like, share, and comment on your post. Visual media like Instagram is great for keeping your properties on people's radar, while LinkedIn is an ideal platform for you to establish your reputation as an expert in retail commercial space who can be trusted to provide great properties to tenants.

Create some great signage. Yes, it's a bit old fashioned now, but it's also effective. A sign noting that you have commercial retail space to lease will grab the attention of people who happen to be driving or walking in your neighborhood. When you're in a great location, your signage will have a huge impact.
Speaking of location, always leverage where you are in your marketing materials and listings. You probably bought the commercial property you're trying to rent out because of its fantastic location. Point out the helpful traffic patterns, easy parking, and ideal lot size. Discuss other commercial businesses that are nearby, which might bring potential customers into a retail space.
Marketing a commercial space is not as easy as it once was. This is especially true when we're talking about retail space. A competitive market like Los Angeles only makes things more complex.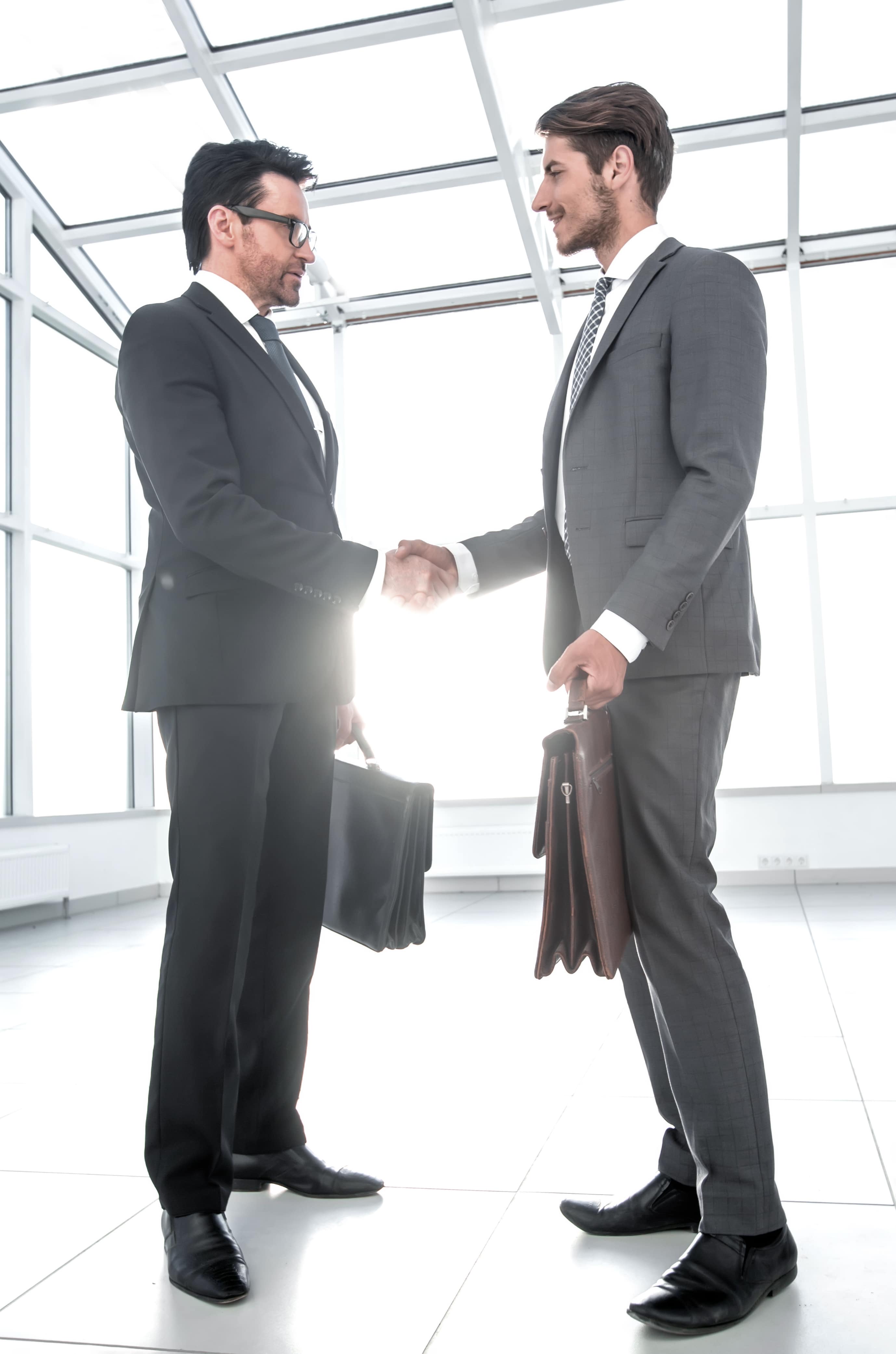 It's not impossible to get your retail space rented quickly and to good tenants, however. When you're investing in the right marketing strategies and you're willing to be creative in how you advertise your properties, you'll find the perfect tenant in no time.
Working with a Los Angeles commercial property management team always helps. We can tell you more about that if you contact us at Bell Properties Commercial Real Estate.