When it comes to a landlord and tenant relationship, a match made in heaven isn't exactly necessary, but it certainly helps. You want a tenant who can contribute to the success of your commercial real estate investment. Your tenant wants a landlord who can contribute to their own business success in the commercial property they've chosen to rent.
The idea in choosing a tenant is to get a perfect match, and to know what that looks like. The profitability of your investment depends on keeping it occupied with stable, long-term tenants.
How do you find, place, and retain these tenants? It comes down to solid tenant screening and establishing a reputation that you're easy to work with.
Here's how to find the perfect tenants and keep them in your Los Angeles, California commercial space.
Whether you're renting out retail storefronts, office space, or something more industrial, you need to know who will be running a business out of your property. Put together a commercial tenant screening process that identifies renters with a reliable history of making rental payments and maintaining their property.
Make sure you're looking at the information that doesn't come back on a basic credit report. Have they been in business long? Are they downsizing to a smaller space? Are they opening a new location? These are important parts of your tenant screening process.
Start with a Solid Commercial Tenant Screening Process
When you're taking a careful look at the potential tenants who will be renting space from you, you're hoping to attract:
Reliable, successful business owners

Financially stable businesses and individuals

Commercial tenants who fit the space you have available

Good renters who have a positive payment history and solid financials that prove they can pay rent.
If you don't screen tenants well, you're putting yourself and your investment property at risk. You're putting neighboring businesses at risk, too. Without proper screening, you could find that rent payments aren't made on time. This can lead to an exhausting and frustrating collection process. Evicting a tenant takes a lot of time and requires a lot of money and legal support. You're in a much stronger position when you weed out the unqualified tenants before they move in.
Use consistent and data-driven screening processes. You may get a great feeling about a potential tenant who wants to rent some space from you, but try not to rely on instincts. Your property is valuable, and you want to have an idea of who is getting access to it.
When you have a consistent screening process in place, you're less likely to choose the wrong tenant because you're using and trusting the systems that have been set up to identify the best possible candidates for your commercial property.
As you screen your commercial tenants, look for financial stability and a history of on-time bill payments. Check public records for things like bankruptcies, foreclosures, and liens or judgments that might be held against the business. Explore national criminal databases and look at business credit limits, tax filings, and collections activity.
Prioritize and Examine Previous Commercial Tenancies
At Bell Properties we are experienced commercial property managers in Los Angeles, and we can tell you that one of the most important parts of your tenant screening process will be examining the rental history of the business who wants to rent space from you.
A retail store that moves locations five times in five years is not demonstrating a great rental history, for example. By exploring rental history and evaluating it against all of your other screening criteria, you can make sure any prospective tenants are the right fit for your commercial property.
Verify rental history by talking to current and former property owners. You can do this in person, by calling them on the phone, or you can email them a questionnaire with some inquiries.
Some of the questions you'll want to ask include:
How long was the applicant renting space in their building or property? You need to verify that the dates provided by references match up to what's on the rental application.

How much rent was paid?

What type of commercial lease agreement was in place? There are various ways to rent properties to commercial tenants, as you know. It's helpful to know if the tenant has experience paying for utilities, maintenance, and security.

Was rent paid on time?

Was there any property damage left behind?

Did they receive their security deposit back?

Was proper notice given before the tenant moved out?

Would you rent space to this tenant again?
Successful tenancies are an important indication that you have a good tenant applying for your space. When they do not hesitate to send along reference information and those references talk about having a good experience with that particular tenant, you're in a great position.
A prospective tenant's previous landlord will be able to answer all of these questions and tell you if rent was paid on time, how rent payments were usually delivered, if there were any problems with other tenants in the building, and if there were any disputes or lease violations.
Most commercial landlords are more than willing to give out this information. They understand what it's like to turn a property over to a tenant, and they're happy to help out when they can. If you have trouble getting in touch with a landlord, let your applicant know. Or, move on to another landlord reference who may be more available.
Retaining Your Perfect Los Angeles Commercial Tenants
If it's a perfect match, you can expect a long and successful relationship. Those tenants will enjoy where they are and they'll renew their lease agreements when the option comes up.
To retain perfect tenants, you need more than a perfect space. You also need a positive and professional relationship. Your tenant relationship begins even before your tenants sign a lease and move their business operations into your property.
Put together a plan for identifying, placing, and retaining good tenants. Think about how you respond and whether you're accessible during the marketing and leasing period. If prospective tenants have to leave several messages before you call them back, they aren't going to feel like you'll be responsive as a landlord.
Respond right away to people who have questions about your property. Offer to set up showings, and be present and willing to answer questions. Once they indicate they want to rent your space and you've approved their application, make the move-in process as easy and efficient as possible. Provide reasonable timeframes for when the space will be ready. Offer resources and support as they're getting settled. If there are agreed-upon renovations to be made, don't delay in making them. Get those tenants moved in as soon as possible.
Here are some additional tips towards retaining the perfect tenants:
Communicate Openly and be Available
You'll maintain a good relationship by respecting their privacy but checking in from time to time to make sure everything's okay. A good attitude goes a long way with your commercial tenants. They want to rent from people who are easy to work with. Be willing to communicate in ways that are clear, direct, and transparent. Learn to listen. Make sure you're able to provide all the technology they need to keep their own business operations running smoothly.
Make Building and Grounds Maintenance a Priority
Maintenance is a big part of tenant satisfaction, especially when we're talking about a commercial space. When your tenants report a problem with the parking lot or something that needs attention in the building's lobby or in their particular unit, make sure you're responsive. Don't wait to solve problems, and always communicate with your tenants about where things stand and how you're planning to fix problems.
Always be clear about your expectations. Make sure your tenants understand what they're responsible for when it comes to making repairs or replacements.
Every maintenance issue, whether minor or major, will feel like a major situation to your tenants. Take care of things quickly and make sure you have a great team of vendors and contractors who will treat your tenants with respect and care.
Curb appeal is important, too. Keep up with things like landscaping and pest control so your tenants can continue feeling good about operating out of your property.
Be Clear and Reasonable about the Schedule of Rent Increases
Depending on the way your lease is structured, there will be periodic rental increases.
This is typically expected by commercial tenants. They know they're likely to pay more when they renew the lease. But, don't make outrageous increases that will chase them away. There's a lot of value to keeping your tenants in place, and sometimes making a minimal increase is well worth it in the long term.
Listen to your tenant's needs at lease renewal time as well. Maybe they want a longer lease term or a shorter one. Perhaps they'll ask for some improvements or upgrades to the space. If you're willing to negotiate, they're more likely to stay.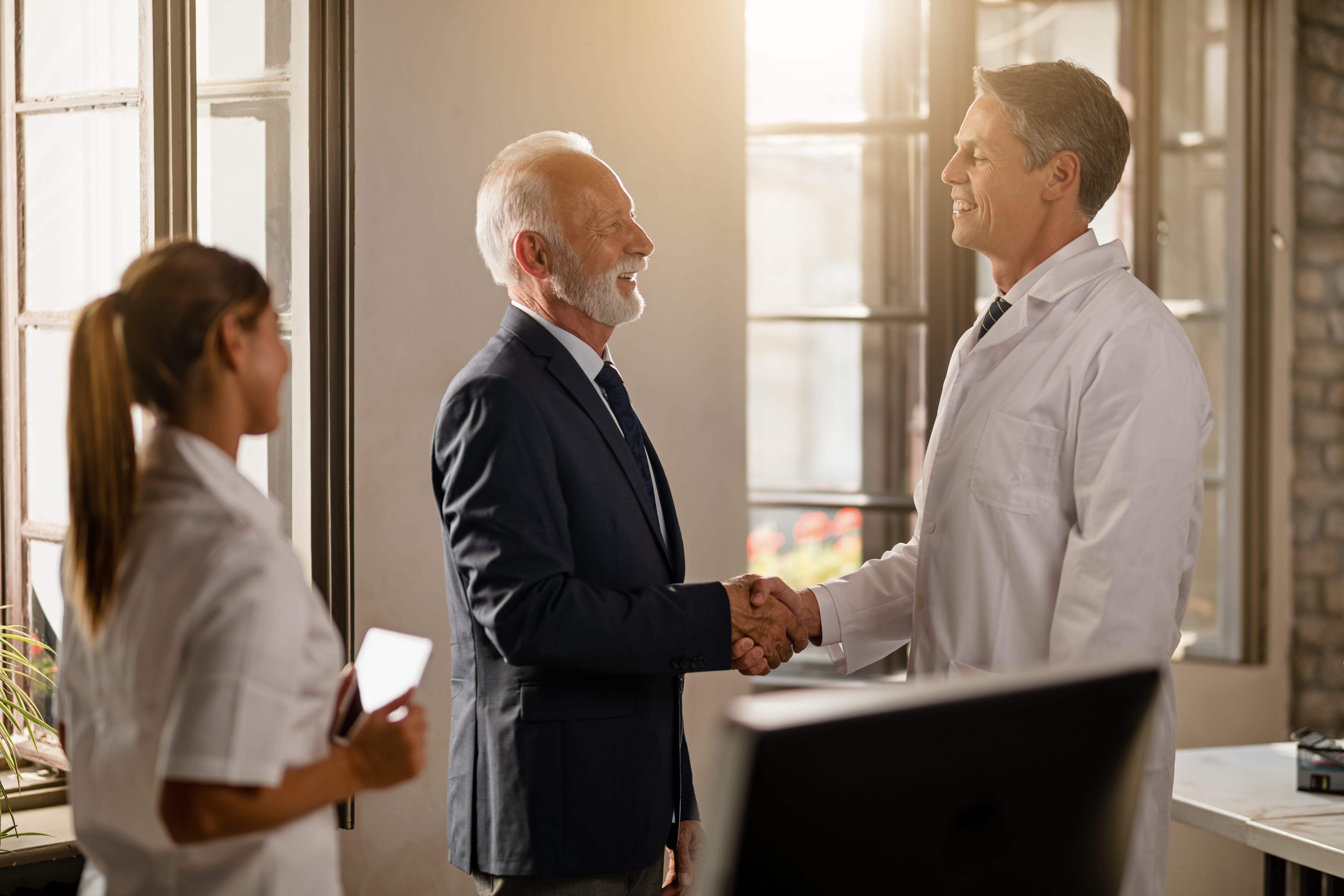 We know that finding the perfect tenant is an important part of your investment success, and we can help you lease, manage, and maintain your commercial investment property in Los Angeles. Please contact us at Bell Properties Commercial Real Estate for more information.