When you invest in Los Angeles commercial real estate, you're thinking about the returns you can earn and the money you can make.
There's some stress that comes with commercial investing, especially now, when the real estate market in both residential and commercial spaces is adjusting to a period of crazy competitiveness and rising prices.
That doesn't mean you should pull back from your investment goals, Commercial properties can make you money, and they also provide ways to grow, diversify, or maximize your existing investment portfolio.
A commercial rental property in Los Angeles comes with its own benefits and challenges. Whether you're looking at investments in retail properties, executive office buildings, industrial spaces and warehouses, or service-focused spaces such as spas and restaurants, you know that your success depends on keeping your properties occupied by excellent tenants and valuable on the market.
How can you optimize the returns you earn on these commercial property investments? We have some strategies to share based on our experience as commercial property management experts. These suggestions can maximize profitability and minimize stress.
How to Identify a Profitable Commercial Rental Property
To maximize what you earn on your commercial investment, you'll have to avoid the money traps and focus on a property that can bring in the desired rental income and long term return on investment (ROI) that you're hoping for.
The definition of success, of course, will depend largely on your investment goals. But, there are a few things that all investment properties need if they're going to be good commercial spaces. Here's what you need to look for when you buy:
Good location. You don't have to be an experienced real estate investor to understand that location is everything. With commercial space, it's even more important. That's because your tenants are running businesses, and those businesses have to be easy to find. They need to be accessible to their customers and the general public. You can make a lot of changes to your building, your lot, and your units. You'll never be able to change your location.

Flexible size and space. Can the property you're buying be easily renovated to fit the needs of your future tenants? You can't possibly know what kind of layout your commercial tenants are going to want, and you may need to make some adjustments to your space in order to meet their needs. So, choose a commercial property that can be easily altered. If cubicles will need to be constructed, for example, or conference rooms carved out of a large open space, evaluate your investment for whether that would be possible and cost-effective.

Functionality. Consider what the property is currently being used for. Look into any zoning laws or regulations. If there are tenants occupying the space now, look at what their rental history tells you. If it's vacant, investigate what the space was used for previously.

Building age and condition. Is the property in generally good shape? If there are more than cosmetic improvements that will be needed, factor those costs into your budget as you're making an offer.
Buying the right commercial property is necessary to a profitable investment experience. Take the time to do your due diligence and work closely with a Los Angeles real estate agent who specializes in commercial spaces.
Working Your Commercial Lease Agreement for Optimum Earnings
Leases tend to vary when we're talking about Los Angeles commercial properties.
And, what you earn often depends on how you've structured your lease agreement. This is an important consideration when you're deciding whether you want a net lease or a percentage lease or something completely customized to fit your property and your tenants.
Your commercial lease is always customizable, and just about everything is negotiable.
You will rarely encounter a commercial lease agreement that has a term of only one year. Instead, you can expect to sign a lease for between three and 10 years. The renewal options are also flexible. Talk to Bell Properties California about the best terms to protect your property and keep your investment profitable.
Here are a few of the most common lease types when we're talking about commercial space:
Net lease. With a net lease, your tenant will pay property taxes, insurance, and maintenance in part or in full. That will be in addition to the stated rental amount. So, you'll have fewer financial obligations as the owner of the property but you'll have to adjust your rent to compensate for the additional costs that your tenant is agreeing to take on.

Double net lease. In this type of lease, your tenant will pay the property taxes, the property insurance, and the rental amount.

Triple net lease. Here, your tenant will pay the property taxes, property insurance, maintenance costs associated with the building or the unit, and the monthly rental amount.

Percentage lease. You'll charge your tenant a rental amount that's based on a percentage of the tenant's sales or profits. In this type of lease, you'll be as invested in the tenant making money as they are.

Full-service lease. This is a lease wherein the tenant will pay rent, which is inclusive of utilities and any other services that the tenant might pay for as separate bills. This is common in office buildings, where you might have several different tenants and you keep all the utilities on one common account and then include those costs in your rental amount.
Make sure your lease agreement includes the rental amount and any other costs or expenses inclusive or exclusive of that rent. You'll need a commercial lease agreement that includes who is responsible for maintenance, common areas, parking, etc.
What will earn you the most money in the long term and the short term? This is what you need to think about when you decide on the type of lease you offer your tenants.
Protect the Condition of Your Investment Property
You'll optimize what you earn on your property when you prioritize preventative maintenance and keep up with updates and improvements. Those potholes in the parking lot won't make you any money, nor will the peeling paint on the walls nor the lackluster air conditioning in the summer.
Hire a reputable contractor and have a team of vendors ready who can take care of any repairs that need to be done as quickly as possible. This immediate action will keep the building safe for tenants, employees, and customers.
You want maintenance and repair professionals who will perform regular inspections and consult with architects and environmental engineers as necessary. Any major issues need to be addressed right away in order to keep your property profitable and its value intact.
Invest the necessary resources to install and implement all of the details that make your building more efficient. Switch out light bulbs for energy-efficient LEDs and try your best to get fixed-rate electricity contracts. Take a close look at your HVAC system and your roof; are these major replacements that are coming down the pike, or can you manage with minor repairs?
Your commercial real estate investment will be so much more profitable if you can keep things lean and in good condition. This will also cost you less in day-to-day operational expenses.
Partnering with a Commercial Property Manager in Los Angeles
Property management will be a large part of your success.
Bring in a property management partner while you're considering the purchase. You'll get a better idea of what kind of rent you can expect, how your lease will be structured, and what types of commercial tenants are best. Bell Properties, can help you estimate the annual cost of repairs, improvements, insurance, and taxes as well.
How can commercial property management in Los Angeles help you maximize what you earn and reduce what you spend? Here are a few examples:
Property managers understand the local rental market and what commercial tenants are looking for. Before you even buy a property, you can get a detailed assessment of how much you're likely to earn, who is likely to rent your property, and what you can expect for lease terms and maintenance. You'll limit your vacancy time thanks to the strategic marketing and advertising a property manager can provide.
Enforcing your lease agreement
Collecting rent and holding tenants accountable to the lease agreement is another benefit to commercial property management. Generally, well-screened commercial tenants are pretty reliable. They are running a business out of the space they're renting from you, and they want to avoid conflict and disputes. Having the relationship managed by a professional, however, frees up your time and resources and produces better results.
Good tenants are generally easy to work with, but from time to time things can become confrontational. Minor disputes and conflicts can escalate if you're not good at communicating. Professional property managers can take over your tenant relationships, ensure open communication, and prioritize listening in order to create better retention and higher levels of tenant satisfaction.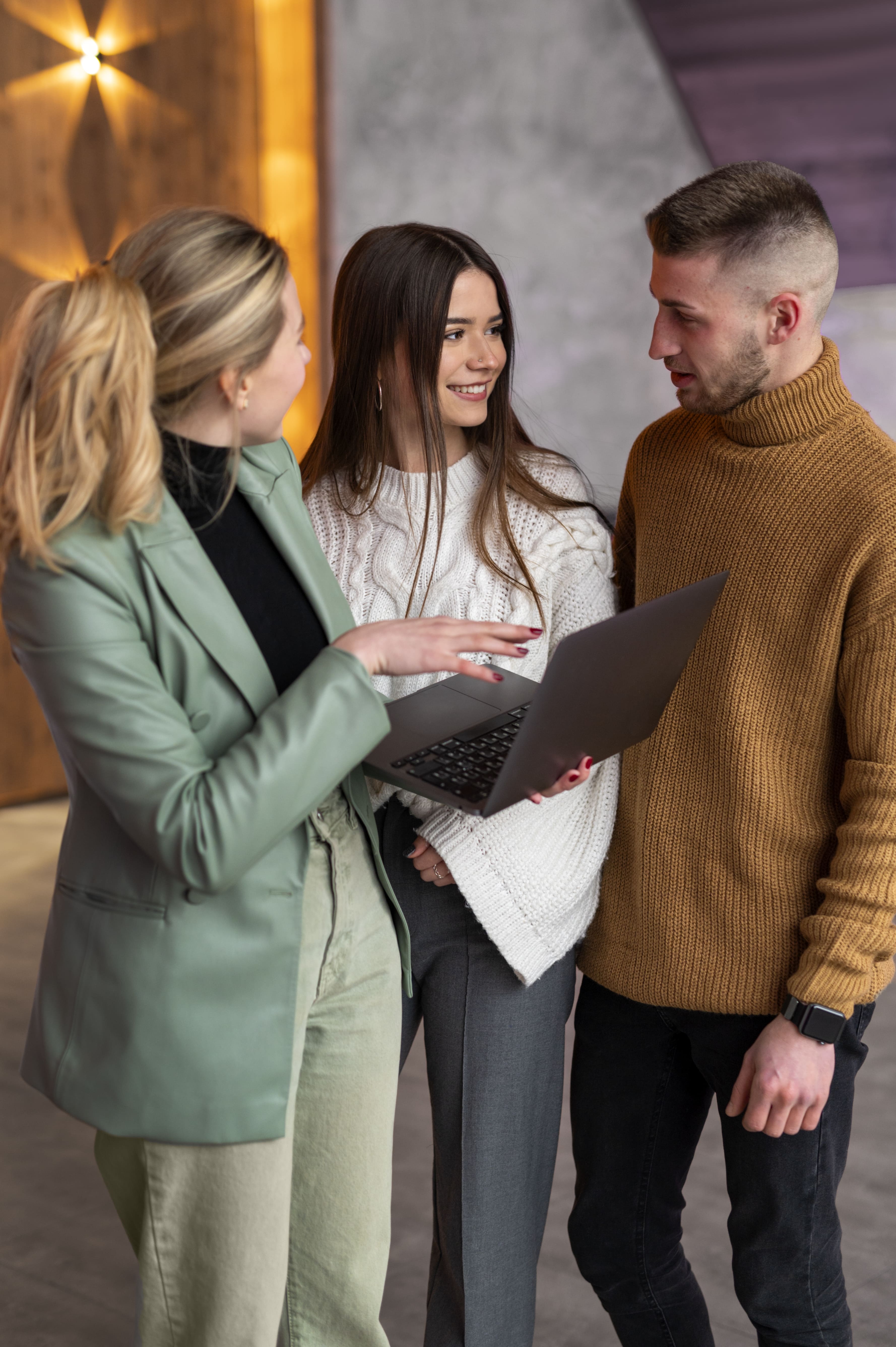 Property managers understand tenants. We can negotiate better deals, set competitive but profitable market rents, and work with you to increase the overall occupancy rate for your property.
Would you like to talk about how to help your Los Angeles commercial property earn more money? We'd love to be part of your success. Please contact us at Bell Properties Commercial Real Estate.